With a strong and well diversified portfolio of brands, TOMP is one of the leading distributors in the market for alcoholic beverages in Sweden. We are a young and dynamic company founded 2004.
TOMP is determined to serve our customers, consumers and brand owners with excellence in every detail.
With our strong foot-hold both in the ON-trade and the OFF-trade market combined with vast experience in marketing, we are very well equipped to continuously grow our partners brands.
For any inquires please contact us at info@tomp.se.
For inquires in regards to future co-operations and new buisness please contact;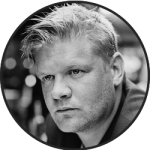 Business Development Wine, Beer & Cider
Mikael Pettersson
Tel: +46 (0) 702 83 81 83
mikael.pettersson@tomp.se